You are here: Home / Care Homes / Chambers Court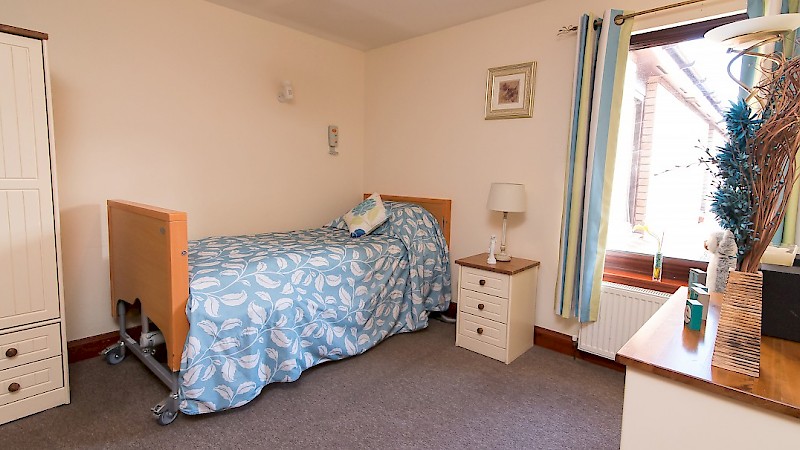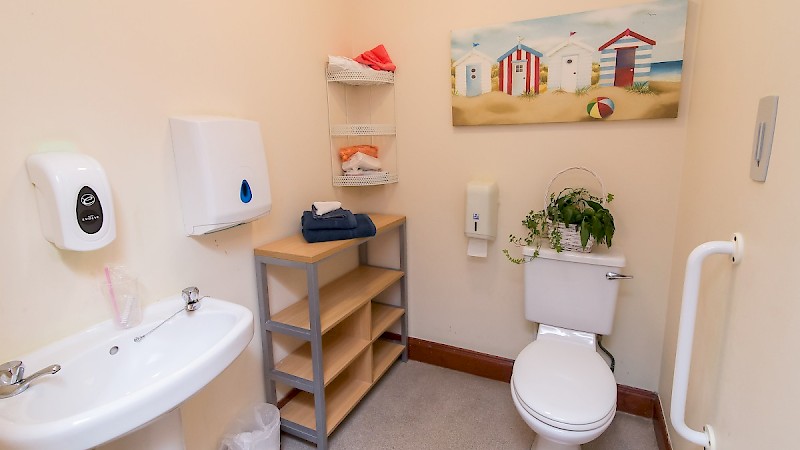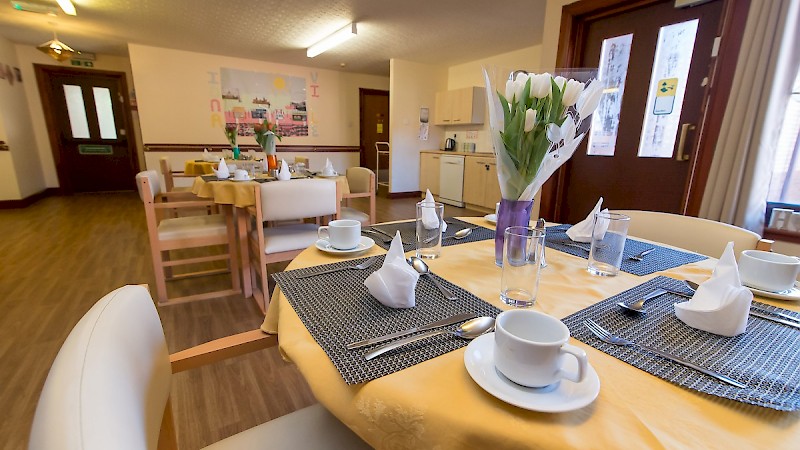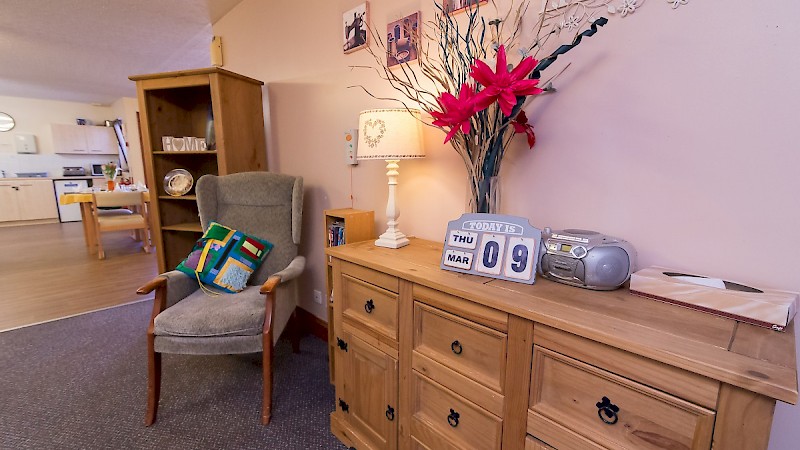 Welcome to Chambers Court, Cowdenbeath
Abbotsford Chambers Court is situated in Cowdenbeath and the site includes 3 buildings which provide care for 32 adults with dementia and dementia related illnesses and associated problems, physical disabilities and sensory impairments as well as 16 adults with learning disabilities and behaviours which can present as challenging 1:1 & 2:1 care packages can be agreed upon prior to admission.
Each unit has their own en-suite bedrooms, large lounge areas and spacious dining areas.
Staff are well trained to ensure that they can meet the needs of the residents and can ensure that a full active life is led by the residents. The staff have completed various training programmes including, CALM, Dementia Awareness, Learning Disability Awareness and Epilepsy training along with many more to ensure that they meet the resident's needs.
Entertainment and activities are most important in the homes and we have also had involvement with the local schools in Cowdenbeath, including Cowdenbeath Primary, Lumphinnans Primary and Beath High School. We have some lovely art which has been donated by them on display in Argyle House and Chambers Court. Argyle House and Bute House which are our learning disability units also have lovely sensory rooms in the units for the residents to access.
"The place is brilliant. The staff are all very nice and I defiantly feel at home."
Jock - Resident
"Our residents do not live in our workplace, we work in their home'.  We love what we do, and we will continue to strive to create a positive care experience for all, ensuring a homely, friendly and warm atmosphere."
Mandy - Staff
"I love interacting with my residents and enjoy seeing them enjoy all their activities and outings."
Leanne - Staff Member
"The home is a very nice relaxing place. I feel that my husband is getting the best treatment and the staff are very friendly."
Jean – Relative
"Very happy with my son care he has improved a lot over the last year, gained weight and much calmer and enjoys living in Argyle House"
Relative - Father
"The place is brilliant. The staff are all very nice and I defiantly feel at home."
Jock - Resident

"Our residents do not live in our workplace, we work in their home'.  We love what we do, and we will continue to strive to create a positive care experience for all, ensuring a homely, friendly and warm atmosphere."
Mandy - Staff

"I love interacting with my residents and enjoy seeing them enjoy all their activities and outings."
Leanne - Staff Member 

The home is a very nice relaxing place. I feel that my husband is getting the best treatment and the staff are very friendly.
Jean – Relative 

"Very happy with my son care he has improved a lot over the last year, gained weight and much calmer and enjoys living in Argyle House"
Relative - Father 
The team at Chambers Court
---