You are here: Home / Care Homes / Headwell House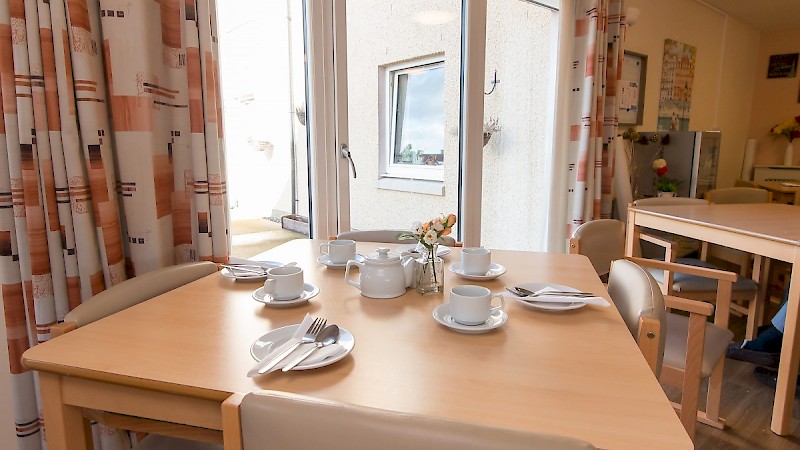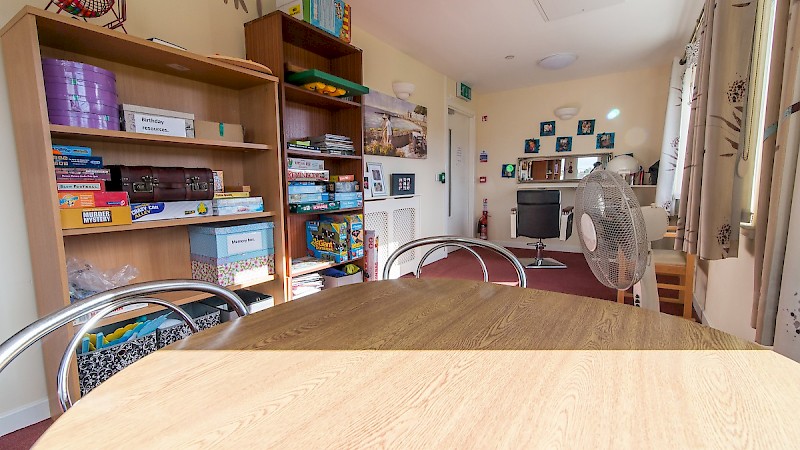 Welcome to Headwell House, Dunfermline
Built to a new design concept, Headwell offers superior accommodation on two floors. All bedrooms offer extensive living space, which are tastefully furnished to a high standard, and have the addition of ensuite wet rooms. Residents are encouraged to personalise their room with additional soft furnishings and decorations of choice, making each room unique to the individual. There are 2 large communal living spaces on both floors, where residents, families and friends are actively encouraged to join in all the social activities that are on offer on a daily basis. We have the addition of an activities and library room on the first floor, where fun and games or even a bit of peace and quiet are the order of the day.
Headwell House can accommodate 44 older people in 4 purpose built wings of 11 rooms and we have the additional benefit of 2 unique specialist units for younger adults which are staffed independently incorporating 6 bedrooms with their own sitting room and dining room. Being situated in the heart of Dunfermline, Headwell House utilises the excellent transport links to gain access to the many and varied activity centres throughout Fife and the Lothians for our residents, it also facilitates easy commuter access for family members.
Abbotsford believe that their staff are a key to their success and here at Headwell, we have in place an excellent, on-going training programme for all staff members. A wide variety of subjects are covered, from Dementia training to Huntingtons awareness. We also have an extensive induction training and refresher programme, which all staff must attend. My team are also given every opportunity to further their own personal development, with external training programmes for SVQ levels 2 and 3 or any other courses which would enhance their working practice.
"I started at Abbotsford on a Work Placement, and I was very happy to be offered a full-time post. I really enjoy coming to work every day. The home is so warm and welcoming. I was new to this kind of job; the other staff have made me feel welcome and have helped encourage me to build confidence. I love the feeling of satisfaction at the end of my shift, knowing I have supported residents throughout the day. It's good to feel part of the family."
Indie – Staff Member

"I've been here for a while now. I like my room a lot and have all my ornaments and family pictures around me. Thanks to staff I never feel alone, they are always there if I need them. My son can visit when he likes. Everyday there is something happening, it's just like a home from home."
Margaret - Resident
"I've been here for a while now. I like my room a lot and have all my ornaments and family pictures around me. Thanks to staff I never feel alone, they are always there if I need them. My son can visit when he likes. Everyday there is something happening, it's just like a home from home."
Margaret - Resident

"I am happy to recommend Headwell House. It has a homely, inclusive atmosphere and the friendly, polite and caring staff have helped my mum to settle in there very quickly."
Alan - Relative

"I started at Abbotsford on a Work Placement, and I was very happy to be offered a full-time post. I really enjoy coming to work every day. The home is so warm and welcoming. I was new to this kind of job; the other staff have made me feel welcome and have helped encourage me to build confidence. I love the feeling of satisfaction at the end of my shift, knowing I have supported residents throughout the day. It's good to feel part of the family."
Indie – Staff Member
The team at Headwell House
---